Open Source Android Apps for Developers: Mnemododo (Android client for Mnemosyne)
Cute Android: Open Source Android Apps for Developers: Mnemododo (Android client for Mnemosyne)
Description
Mnemododo is an open source Andriod app which allows cards from Mnemosyne (a spaced-repetition flash-card program) to be reviewed on an Android-powered mobile phone. Mnemododo does not replace Mnemosyne: cards are still added, edited, and deleted using a desktop or laptop computer. Rather, cards for several days are exported using the Mnemogogo plugin and then transferred to a mobile phone where they can be reviewed on the go. When those cards have been reviewed, they are imported back into Mnemosyne, and more cards may be exported.
Project Home
http://www.tbrk.org/software/mnemododo.html
Project owners
Timothy Bourke
Version
…
Downloads
market://search?q=pname:org.tbrk.mnemododo
QR code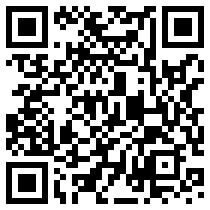 Source Code
http://www.tbrk.org/software/mnemogogo-devel.html

More
Mnemododo has a few limitations:
* Cards cannot be edited (all editing is done through Mnemosyne).
But many advantages:
* support for HTML Markup,
* support for Images including LaTeX markup (images are optimized for viewing on a phone),
* support for 'map overlaying',
* support for sound,
* statistics are still be contributed to the Mnemosyne project,
* your cards are retained and managed in Mnemosyne,
* the scheduling and grading algorithms are ported directly from Mnemosyne,
* the basic library has been tested and debugged over several months, and,
* the system does not require an internet connection.
Mnemododo requires both the Mnemosyne application and the Mnemogogo plugin. They are both freely available for Windows, Mac, and Linux:
* Mnemosyne
* Mnemogogo plugin
ScreenShots

Posted by Cute Android
Related Android Apps: